Home Extension UK - How to improve your home rather than moving.
The cost of moving home now in the UK has become so expensive many home owner are now simply unwilling to dump £50k + into agents fees, surveyors, moving costs and worst of all - government tax! Remember when increasing the mortgage by £100K allowed you to purchase a better location and that extra bedroom! NOT ANY MORE.

Another reason why many homeowners are considering extending and improving their current property or home is the fact that they are not realising their perceived value as to what they think their properties are worth.

Regretfully many homeowners forget that we are living in a market economy and if their home has not sold after 12 months then I suspect it is over-valued - the reverse of what they are trying to get for the new property - cheap as chips! Everyone seems to be looking for that bargain but no one wants to be part of the bargain package. The two formulas or mind sets simply do not work hand in hand like this.

With that little observation out of the way welcome to our Home Extension UK website that is intended to be your guide to extending a home. Have a random wander through the various pages on home extensions or use the step by step guide.

We have deliberately tried to infuse some 'attitude' into this web site with a sort of 'white van man' on the thinking - a simple and forthright approach to most aspects of building a home extension. Why make things complicated and full of jargon when there is no need for it in the public domain.
Here is a quick overview of the home extension process:-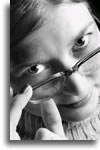 Home Extension initial advice:- You will obviously have your own original idea and requirements for the home extension but you need to find out if they are viable, achievable through the various Council consents such as planning permission and Building Regulations and can be delivered on site by your home extension builder to your available budget.
Cut to the chase straight away and invite some home extension designers or architects around and get them to listen to your home extension ideas and proposed layouts. Interview at least 3 and see which one gives you the most relevant and comprehensive advise. They should feel like your very own walking home extension design guide.
Some may charge a small fee for this initial service and some will offer their own written report after the initial site meeting. Always obtain their fee proposal in writing together with all other associated fees and costs.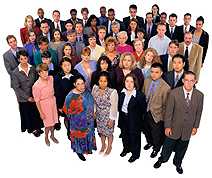 Selecting your home extension designer or architect:- Do you opt for someone who is very experienced but not an architect. Do you go for the so called professional architect who has little residential development experience or is fresh out of Uni? Is the Architectural Technologist your best bet being somewhere in between? Or do you just want a bare bones cheapest level of service from a plan drawer? DO you use a local home extension designer or a nationally recognised firm? What about the design and build route for a home extension - is this a viable alternative for when the budget is very tight?
These are just a few of the question that should be running though your mind for the home owner embarking on their first ever home extension project. Don't worry, it is quite normal. Can you do this yourself? Is it possible for the homeowner to do a DIY home extension from start to finish? we don't think so but many try.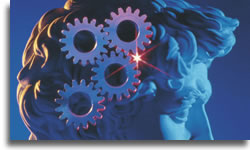 Planning permission - what is the process:- Once planning permission has been granted for your home extension, it will be cast in stone and set the framework for the detailed design that will follow after approval. Get it wrong at the Planning stage and you will be into abortive costs and time. Avoid this by questioning the proposal and looking at alternatives.
Your home extension designer or architect should be taking the lead and responding to his own design concepts as well as your own. Home extension design is invariably a collaborative process so take some time to do this - do not accept or submit the first design scheme presented without giving it some reflective thought.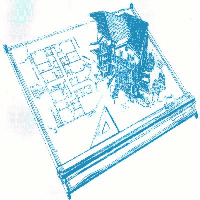 Detailed Construction drawings and specifications for the Building Regulations:- Normally the next stage after Planning Consent. Is it wise to wait or should the scheme be upgraded before Planning permission? Is your home extension designer now being unwilling to take it to the next design level -there may be hidden reasons for this. Do you need home extension inspiration for that modern contemporary look - perhaps you need help from a specialist interior designer.
The level of detail provided by home extension designers or architects will vary immensely from each service provider. This stage is possibly the most important part in maintaining control of your project and builder - get it wrong and the home extension builder will be cutting corners or claiming excessive extra costs for missing information on what he is to supply.
Deficient home extension plans and claims of extra building costs at the end of the scheme is usually the biggest compliant of home extension projects. The builder blames the deficiency of the plans while the designer or architect is blaming the client for not being precise on the level of service or detail required. Simply just doing enough on the home extension plans to satisfy the building regulations is nowhere near adequate level of design service for protecting the home owner from excessive extra costs claims.
Would you send a friend on your weekly shopping trek with a basic list of generic items scribbled on a fag packet? No, of course not. If the home extension drawings are not supported by a comprehensive specification manual as well - even for the most simplest of bolt on extensions then walk away from the designer or architect - they are NOT doing their job.
Which Building Inspector do you use? - Yes you do have a choice and its not just the Council. Are there any advantages in using an 'approved' private building inspector rather than the councils? Who will your home extension designer or architect recommend? Most still use the local Councils LABC services simply for their useful local knowledge of ground conditions and drains.

Tendering for the home extension to local builders:- Most home owners do this themselves after being given the approved plans and specifications. Others prefer the home extension designer or architect to handle such administration. Whichever route you select, you will find the process frustrating due to lack of attention or promptness by your tendering builders.
Go out to three and only one will submit their tender price on time (within 3 to 4 weeks). Other will refuse to price but will not tell you until you have chased them after week 5. This is very very common so be patient and go out to at least 4 knowing that at least one of them will simply not bother pricing.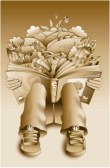 How to select a building contract for a home extension - do you need one:- If the home extensions designers drawings and specifications are concise, then your builder could be engaged on a simple exchange of letters as the documents provided by your professional and experienced home extension designer or architect will become the formal contract documents to which all items of works and materials are referred to.
Will a separate standard form of contact be of any extra use and does everyone understand the terms and conditions? Will it simply add to the build costs as your builder adds an extra margin for covering something he is unhappy with or fails to understand - it happens!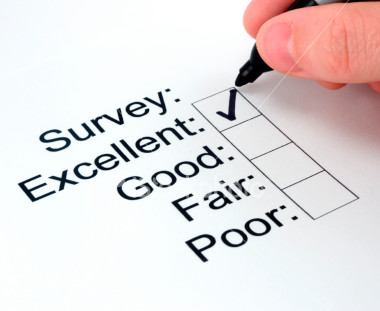 Pre-start checks for a home extension:- have you complied with any planning conditions, building regulations conditions, obtained any external consent from covenants on the deeds, Do you inform the neighbours, Have you informed your home insurances? Should you be obtaining extra insurance cover? Have you seen the main contractors insurance cover? Has the Building Control Dept. been informed of the start date? Who will be paying the Building Regulations inspection fee? Has a defined contract period been set and what are the terms of payment. Is there is retention being held on each payment and for how long?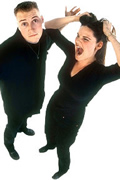 Can you live on site during the build and do you know what to expect:- Some home extensions are relatively simply 'bolt ons' without to much disruption whilst others can affect the majority of the home. Are you prepared for the mess, noise and continual dust. Will the main contractor adequately protect and secure your home during the works and whilst unattended? Should you be moving out of the home or should you stay put - there are pros and cons to each. Is there an unacceptable health and safety risk for your young family and how will it be minimised.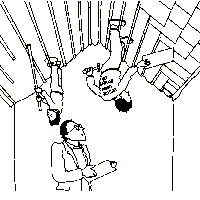 Site supervision during the build:- Commonly known as Contract administration and NOT project management. Again, most homeowners like to save on fees for this level of service from their home extension designer. Other clients see value in the designer taking this lead role in completing the administration. Are you able to agree the value of interim payments with your builder direct? Can you agree the fairness and necessity of any extras? Can you schedule and record the variations during the works to control costs? Can you check the validity of the invoice prices against any included prime cost (PC) sums? Can you interpret the specifications correctly?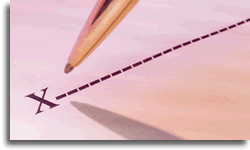 Signing off the home extension works:- Have you agreed practical completing with your builder. Has he presented you with the formal Building Regulations sign off compliance papers? Has the builder sent in all the other required self certification certificates? When should you pay the home extension builder the final balance. Do you have defects liability period agreed.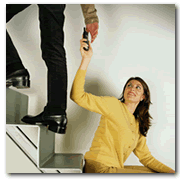 Using the home extension:- Does everything work as it should do? When should you lay the real timber floor covering? Ventilating the extension during the first 6 months is vital in avoiding condensation and warping of timbers.
---
The above basic list of headers is not meant to worry scare the home owner considering an extension but to forewarn them of the issues that will need to be dealt with. Many homeowners go into extending their homes with complete ignorance. Some say they will never do it again and some end up on a TV programme called rogue traders or cowboy builders.
The vast majority of home extensions go through to completion without any major hitches and engaging a properly qualified and experienced residential home extension designer or architect can certainly remove most of these hurdles and take a lead role for you.
However, they will not build it for you and that is where the next important part of the puzzle needs addressing - obtaining a good local home extension builder and most home extension designers will be able to advise you of at least 4 known to them to be of good report and suitable for your size and complexity of scheme. Taking time to select these two most important members of your home extension team will ensure that you stand the best chance of installing a good home extension that hopefully will exceed your expectations.